81
« on: January 22, 2020, 05:39:43 pm »


Super Mario Bros. 2 player characters are fully changed. They were a lot of work so I hope you like them.
Toad has a little smirk when he's holding an item, it's a nod to how his super speed is activated when he's holding a baddie or a veggie. ( Not a key though for some reason. How lame. Sure would make outrunning Phanto easier for the little guy. ) I tried to make other little subtle things that hint at a character's stats and abilities but I wasn't sure they would read very well.

I kinda think I'd like Luigi's pallet to be a little darker to match the shade in his art, and Peach's dress could maybe be lighter ( though I think that might mess with Birdo. )

Mario and Luigi will look pretty similar to this in SMB1, but I would like to avoid them being TOO similar, to avoid things being too uniform between all four games.

Mario 3 will be a nightmare thanks to all the powerups and the chaotic arrangement of sprites. But I'm committed now, and i'm probably keeping those Mario Bros. Arcade style battle mode sprites.

Congratulations Pocket, the improvement is very good.
Nice I love it.
you value improving the same as Super Mario Bros. 3 as cartoon type.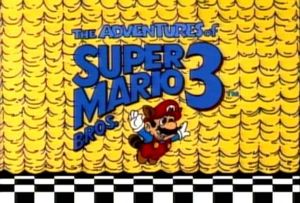 on the Nintendo "NES"
I never liked the original Mario / Luigi sprite on SMB.3 "without the white background of the eyes" just one horrible black dot sprite eye, showed no expression of Mario's face.
Super Mario Bros. 2 had better Mario / Luigi sprites were like more Super Show cartoons.