1
« on: January 08, 2021, 12:23:16 pm »
Okay, so I went through again and didn't make any paffets I didn't have the full recipe for and Lrd. Stone's event happened as usual, but still cannot get Gomes to kidnap Booster. Can someone else try to trigger this on their first time through the game? The one time I got it to work was on a second playthrough on the same save, but I don't know if that was relevant. I did exactly the same thing I did now and it worked then, but not now. Can someone else test this?
I finished the summer stages, I went to Lrd. Stone's to make sure that event triggered which it did. I went to Gomes to get the recipe for Cageum and the Venus Flytrap. I got the MIS from the item and made Cageum, I went back to talk to Gomes, I went back to the yellow paffet room and nothing happens. I complete Lrd. Stone's event, go back to the yellow paffet room and nothing happens. I make the two paffets for Jackson (Mug and Fan) and get the request from Lrd. Stone's Doormat, go back to the yellow paffet room and nothing happens.
Could this be a bug as well? The only time I made Cageum for Gomes before completing the summer stages resulted in Lrd. Stone's event not triggering AND the kidnap not happening. It seems odd to me that simply making paffets without recipes would cause you to miss events? It's not advancing the story in some unnatural way or anything. If there's anyone else who can mess with this, start a new game and try to trigger this event. I'd love to know if it's just me or if this is happening to others as well.
I also noticed that after giving Cageum to Gomes, you can examine Cageum for a MIS message and comments from Porch and Straynap. There are two possible messages here. The first one says something like "Once it catches you, you'll never escape" and the second one is something like " It's going to die in there" as if something is in it, but there's nothing in it. I am wondering if the message changes based on whether the event was triggered or missed? IIRC, the second message is supposed to occur while Booster is inside of it, but it's empty. I am wondering if the event is being triggered, but for whatever reason, it's not executing as it should be.
I will just keep playing and try to get it to work on a second run on the same save again. For now, I'll move on checking for anymore typos and whatnot. Again, if someone else wants to test this on a first playthrough, please do so we can know if this is a bug or not.
---
January 11, 2021, 05:52:08 pm - (Auto Merged - Double Posts are not allowed before 7 days.)
---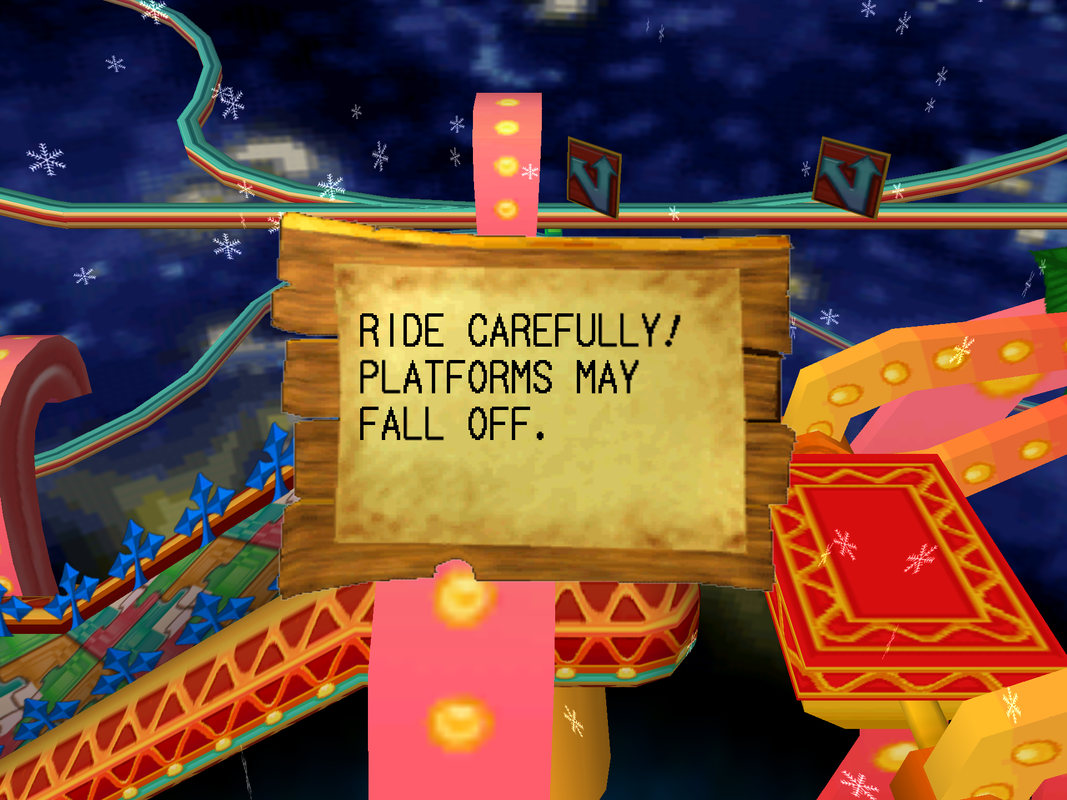 Not really a typo, but the message suggests the platforms may fall off the ride. These platforms never fall off the ride, but YOU may fall off the platforms. It seems like the current message isn't worded correctly. Maybe something like:
RIDE CAREFULLY! DON'T FALL OFF THE PLATFORMS!
Also, my run this time has similarities to my first run through the game in that the same three events are not triggering:
- Gomes doesn't kidnap Booster (though the messages when examining Cageum suggest that something is going wrong with the execution of that event)
- Lewis never "comes back" from his dream to tell me about it which should occur right after finishing the Autumn levels, so his event with the mermaid in Once Summer doesn't occur. His friend (forget his name) never gives me the Biography and the Storybook paffet is never made.
- Ralph never runs off into the Autumn gate needing rescue. Subsequently, this means Cole never requests the Grandfather Clock or Weathervane paffets.
These are the same three events that did not work the first playthrough when looking for Japanese text before. Maybe it's possible that the event with Gomes and Booster must happen for the other two to happen? All three events worked on the second playthrough on the same save, though. I will be checking to see if that happens again this time, but for now still on the first.
---
January 12, 2021, 10:47:04 pm - (Auto Merged - Double Posts are not allowed before 7 days.)
---
Found more Japanese text!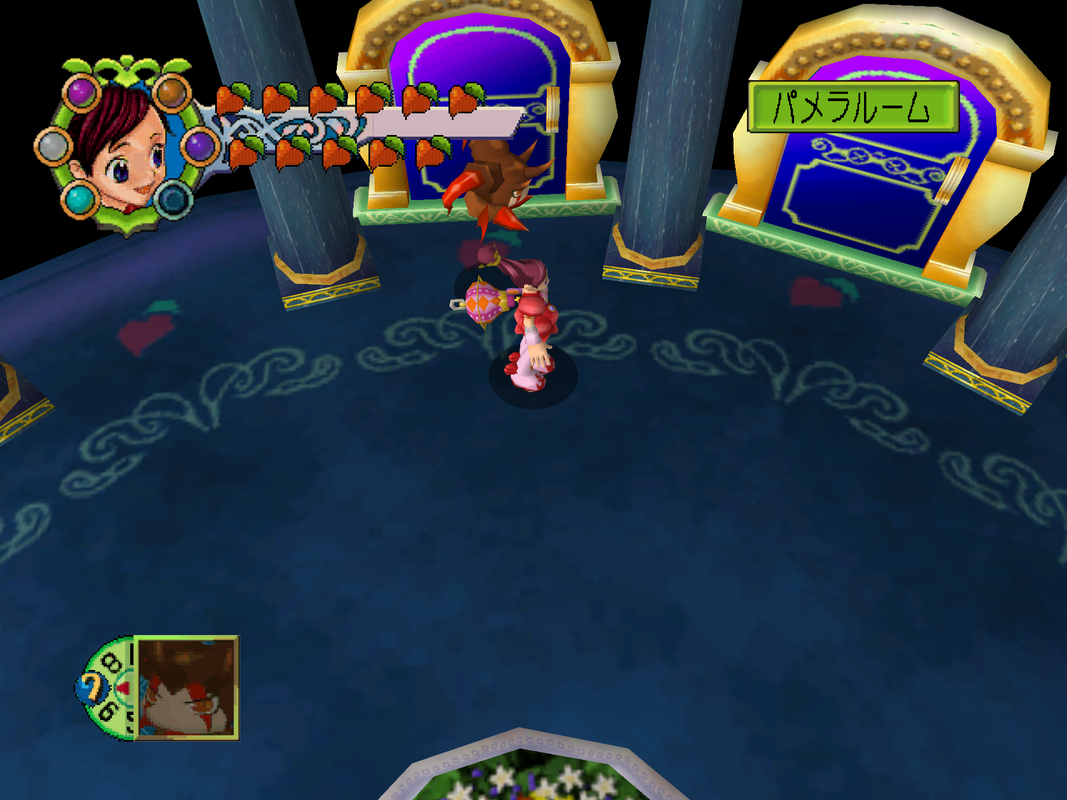 This is in the Pamera Room (only accessible using Rivachrono). In fact, there's not a single character of english text in this whole room. All text that appears when standing in front of a door, all doors, display Japanese text only.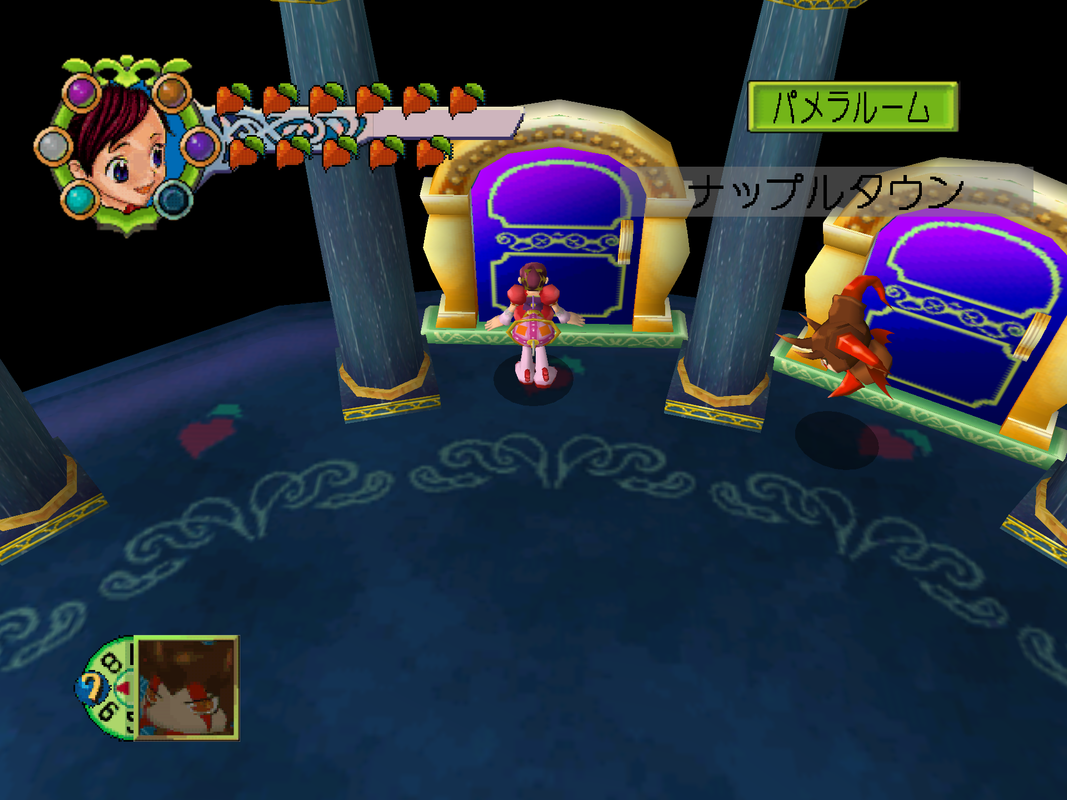 Didn't even look in here before, so good thing I did this time.