1
« on: November 03, 2017, 10:59:37 am »
Well I have a new Abandon Pack of hacks, but I already have one on the site. Then I don't really do Projects anymore, that I Actually work on just stuff that I decide to Abandon, anything I plan to release I keep to myself, mostly.
I could just add these 7 or so hacks into my old Abandon Pack, and nobody would know what was in there. So I Figured some might want to know what they were getting, and if it was worth downloading again if they already had it or if I am allowed or should submit a New Pack. IDK.
The First two are Zelda 1 Spoofs and all my Hacks are for the NES.
The Pac-Man Of Zelda "You heard right that's Pac-Man as Link"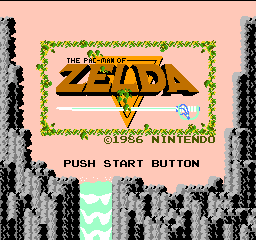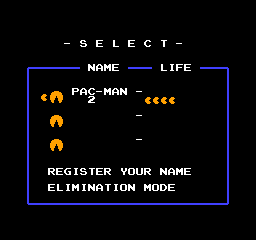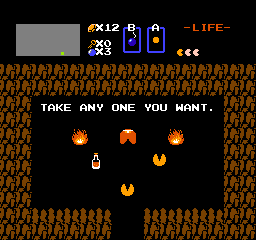 The Zombies Of Zelda "Link As A Zombie" Mostly with some Text Changes and More Enemies on the world map thanks to "Tony Hedstrom".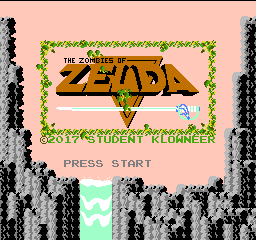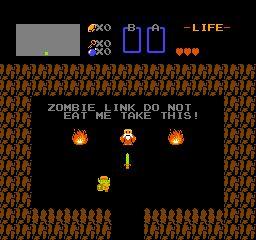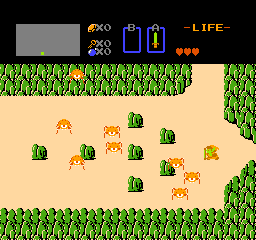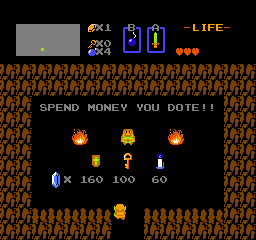 Ultra X-Men Mission Impossible adds X-men to the game Mission Impossible.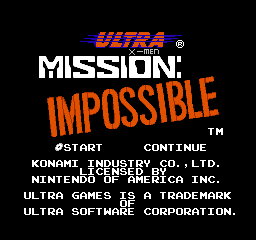 Those are the 3 major hacks if you can call them that, the rest are very minor in comparison.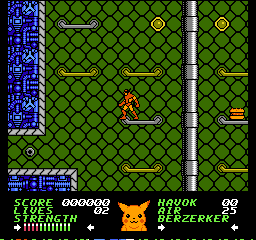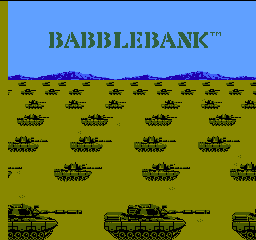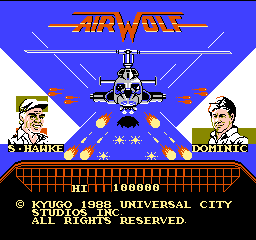 All Are Explained in detail in my read me file and you have already seen my other two Title hacks in another Post. So That is it For my latest round of Abandon Hacks, there is however at least one more hack I know of that will be in there that I haven't got around to making a patch or taking screen shots of yet called "5200 Bros" a minor hack of Mario Bros. And I will search my hard drive before release to see if there are anymore.
https://www.dropbox.com/home/Abandon%20New?preview=readme.txt
If you are wondering yes there will be more future Packs to come so is why I am making this post. Enjoy.
I found that 5200 Bros. Patch and added it to my archive I just submitted everything as an update to the Abandon Pack I already have on here, it seemed sensible to not wastes anymore space. That is all there is for this time but there is always next year is probably how long it'll be before I have another update maybe longer.. I just got a Kazzo Dumper and that is keeping my booked.
However if you just want the newer Patches from here I upload that archive separately so you can get it too.
https://dl.dropboxusercontent.com/s/gyww8antty8qjl8/NewPack.zip
---
November 08, 2017, 07:22:24 pm - (Auto Merged - Double Posts are not allowed before 7 days.)
---
Just a Small update and A New Hack.
A 5200 Bros Image and one of My Own Custom NESDEV Forbidden Four Patches. In the future I might add my Pac-Man Menu Patch.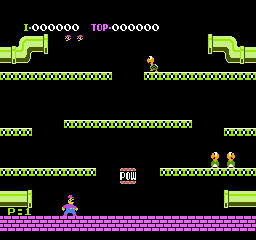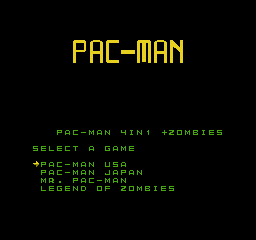 All the above hacks I was already done with those at the time when I came up with this post and had spent most of 2017 on them so was no room for criticism or change.
Just had to get them out there as I don't have time to finish them I have to move on there are thousands of hacks I consider everyday and the list grows.
I even have a Privately Closed Suggestion Box, and this after Halloween Pumpkin I bought insist on a Pumpkin Themed Game.
Anyway I just came up with this new Hack that will go in the next pack, Tokoro San no Mamoru mo Semeru mo (J).nes Hack.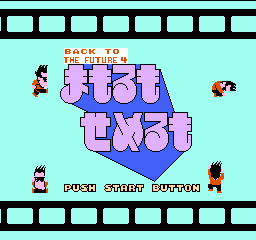 I had the idea initially to turn the main character into Biff, and thus it was born as another Back To The Future,
but I have also considered calling it "The Hacker 2" as the 2 games are kind of Similar.
So I'll likely come back and will add a image that Already has a "The Hacker 2" Title in the game.
there is no patch I just made it this morning and I like to have at least 5 or more Abandon Hacks before I release stuff.
One More note I forgot to put a link to my huge abandon pack that is already on the site, it has lots of other Hacks.
In the future I may post some images of those here too. Need loads of More Time.
Me_Daves MutiNesHacks Package
http://www.romhacking.net/abandoned/