81
« on: March 06, 2012, 11:07:26 am »
The project sounds cool, but I don't have a PCE and I don't even know anything about the hardware so I'm afraid I can't be of much help.
Is there any good PCE debuggers (I means emulators with advanced debug options) around ? I remember that the set of PCE emulators was extremely limited, none of them ran really well on my computer and this made me loss the interest in this platform.
The current WIP of mednafen
is the only real debugger for the PCE. It takes a little bit to get used to the single window overlay (you have to switch through windows/overlay) as opposed to multiple window layout, but it's a pretty powerful debugger once you get past that. That, and mednafen is the most accurate emulator so far for PCE/TG16. I'm dev'ing for the real console, so that means a lot to me. I don't know what the requirements are for it, but I'm sure it's higher than some of the other PCE emulators like Magic Engine or such.
As far as a PCE, the CD base systems is where the worth of the system as... and unfortunately it gets expensive for CD setups. If you interested, I have a spare TG16. The HuC6280 is just a modified R65C02S, so you'd feel right at home with having 6502 experience. The single BG layer makes for some nice challenges IMO, similar to the NES.
Yeah, the original hucards used gloptop roms: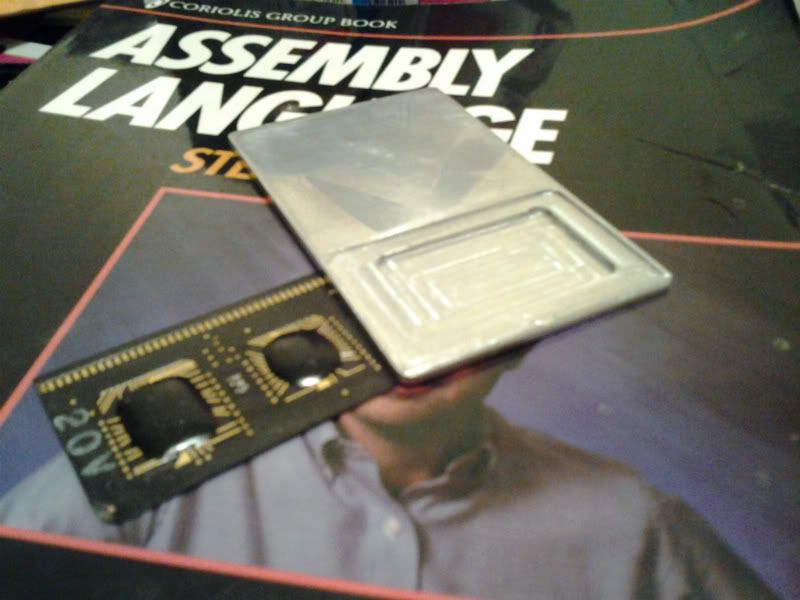 But I was looking into using tsop flash rom. From what I've seen for measurements of TSOP 28F series, they're supposedly 1mm in height. That's 0.040 inches. And from what I measure, it looks like I have 0.050 room. If I need more room than that (thinner bottom), I'll have to go the Arcade Card (hucard) route/method and just have a complete whole through the plastic but with a thin metal cap to cover it up on the bottom. Like so: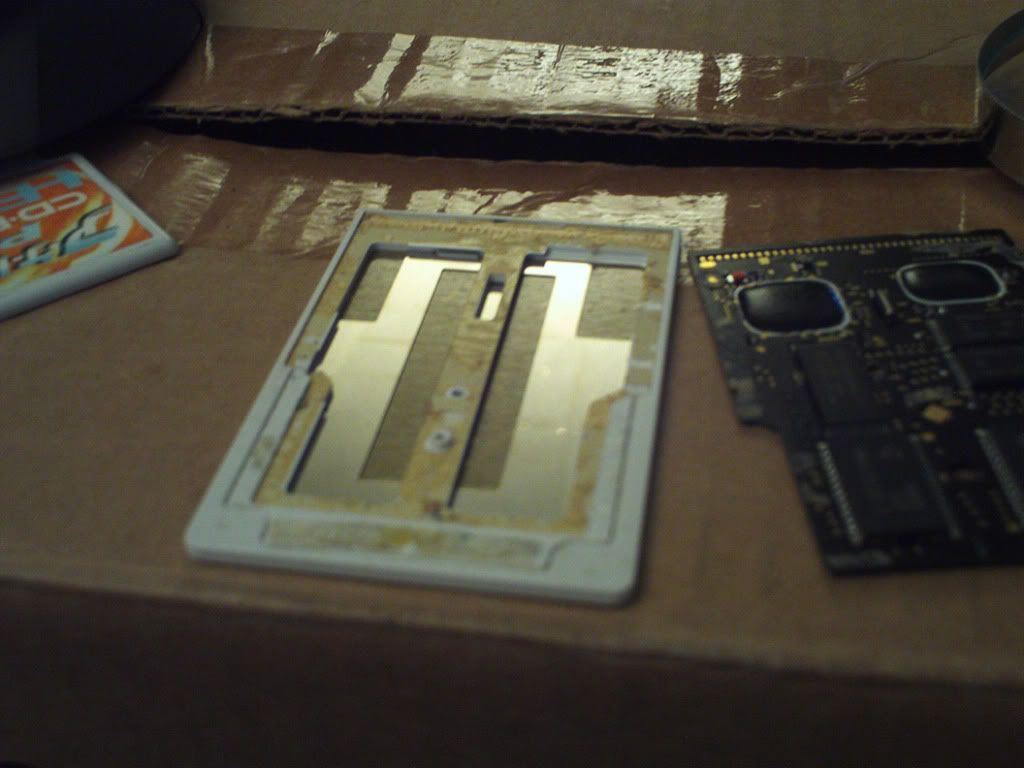 Except I wouldn't need such a long PCB.