161
« on: August 22, 2012, 05:20:48 pm »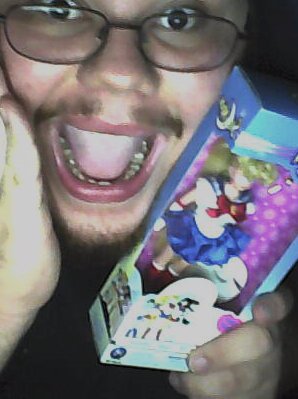 "OH MY GOD IT'S SAILOR MOON"
And in keeping true to my age, here's an extremely unprofessional webcam photo I took of myself with a doll to contrast to all your amazing photos.
Now you know what true horror is.
...A 19-year-old boy geeking out over a 12-year-old mint-in-box doll, and he just
had
to take a picture on his mother's web camera at 2:30 AM.
Come to think of it, I don't think I have photos that are of the caliber of you guys'. Most are either too outdated or joke pictures friends took.