1
« on: December 29, 2017, 11:58:21 pm »
The Gestahlian Empire has chosen you!
A silly hack of Final Fantasy VI. Emperor Gestahl wishes to test your wits. Are you up to the challenge?
This hack is effectively a randomizer, and can be likened to the
Ancient Cave hack
of FF5, or the Ancient Cave itself from
Lufia II: Rise of the Sinistrals
. This is broken down a bit more though. The hack will be entirely self-contained, no outside program is ever needed to generate a seed or anything else like that. Just load it up in your favorite emulator and go.
Object of the hack: SURVIVE. Last as long as you can. You will occasionally be rewarded by the Empire for progressing through the Den. However, monsters will continue to get stronger the deeper you go. As of now, no "end" is planned, but with some of the bosses I'm including an ending of some sorts may happen.
Gestahl showing you the avatars you can choose from.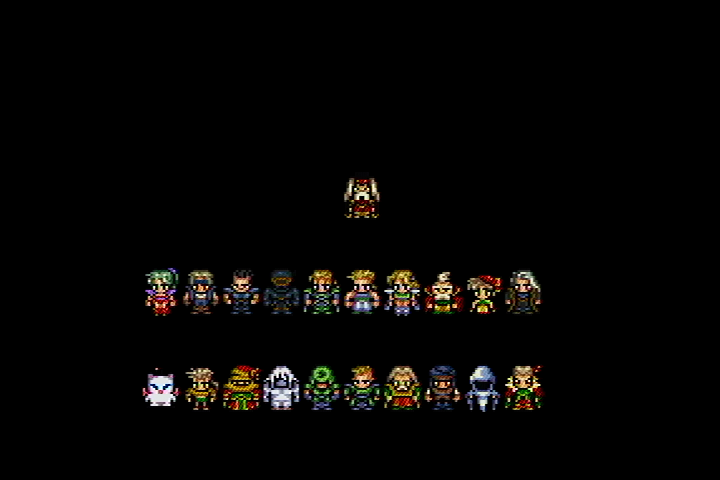 You can choose your palette!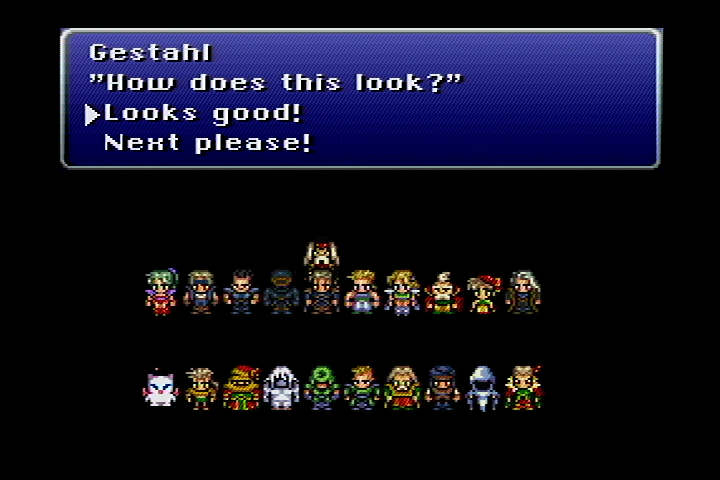 Obviously, you can name your avatars.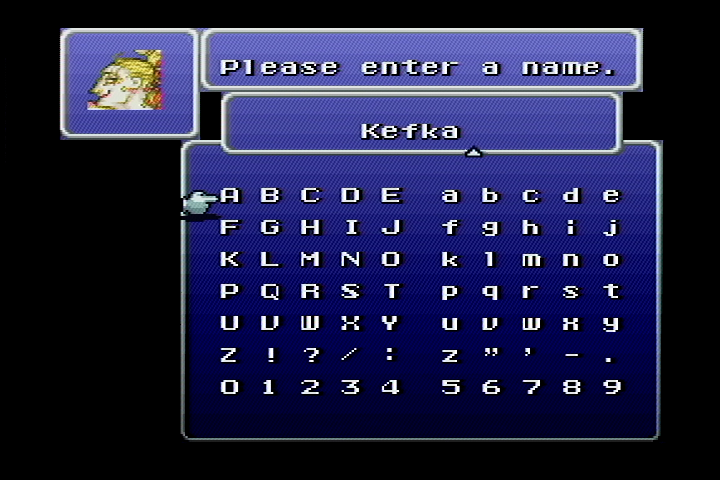 Once four members have been chosen...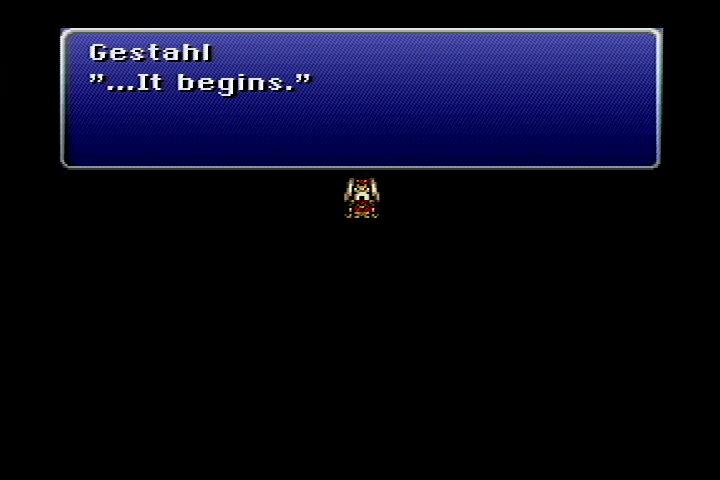 Starting stats are randomized.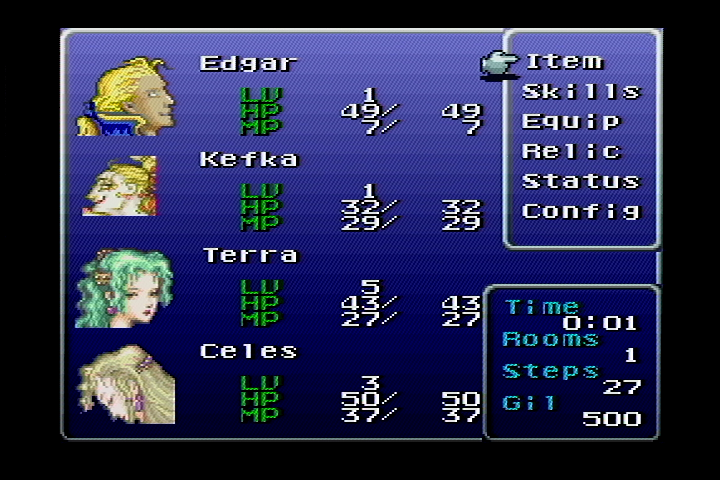 Starting abilities are randomized.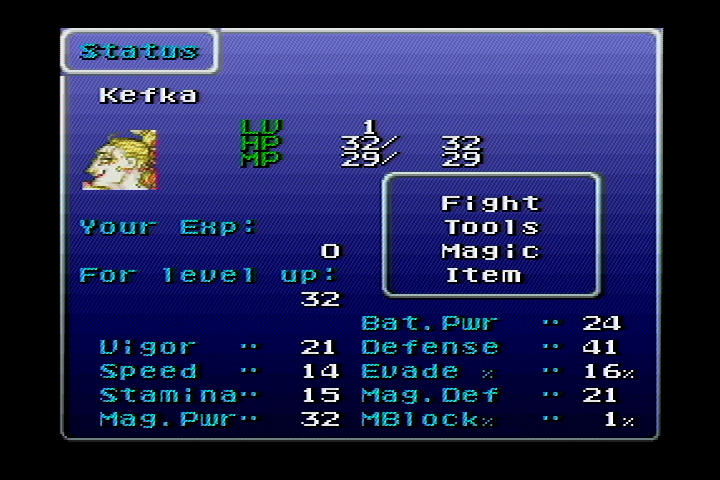 Starting equipment is randomized!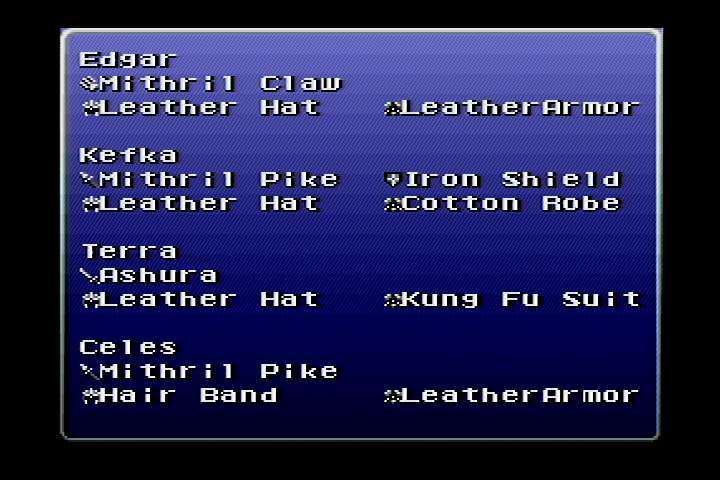 Minor changes to the config menu. You have the option of disabling battle music if you just want to chill out to the BGM.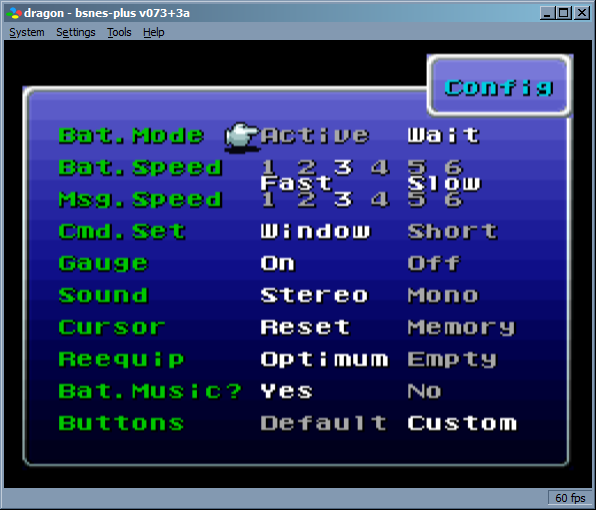 Configurable controllers cause why not.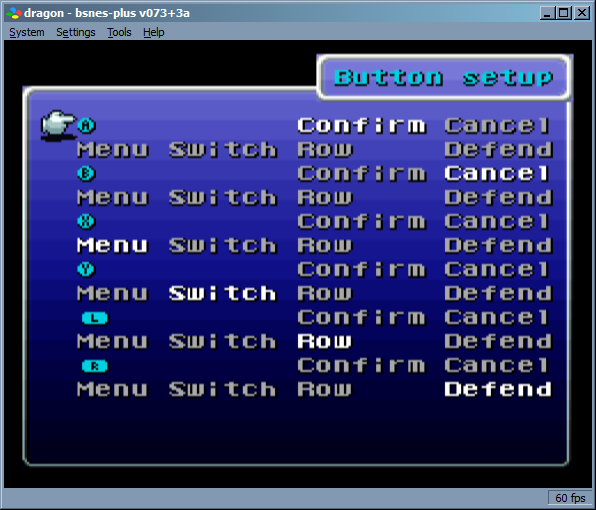 Here's
a video
showing off preliminary treasure chest logic.
Very preliminary video
showing off encounter logic, sorta.
And so much more that screenshots really can't do justice.
This hack will run on the SNES console. It has been tested on console and the bsnes accuracy core. Public testing will commence in the near-future. Suggestions are welcome, but I make no promises that they won't fall on deaf ears. Being a dick, sarcastic, or just crass will earn silence in return.
Obligatory disclaimer: This is in no way that silly and pathetic dungeon that was in Final Fantasy VI Advance. It will not be included. It should die and feel bad.
Stay tuned for updates.