1
« on: June 23, 2016, 08:14:27 pm »
I've been purchasing Japanese Seiken Densetsu 2 guides on Ebay and recently got the
Seiken Densetsu 2 Scoop Guide
. When I was looking through it, I noticed that some the images are different from the release game.
Here is what appears to be a beta map of SD2. Most of the continents look the same, but a lot of the locations and towns are different. Also the desert area is larger and the Tree Palace is missing.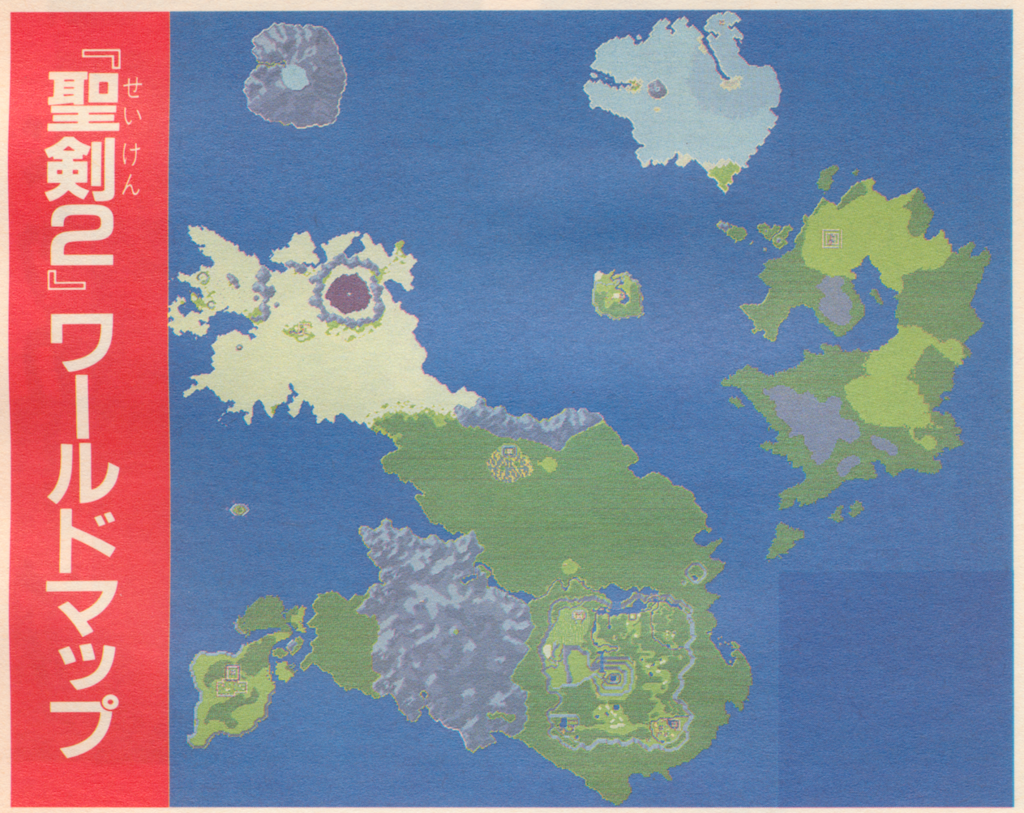 This is the text that's written above the map:

The map image isn't very good, it wasn't printed very well on the page. but if anyone is interested I can give link to the full page 600 DPI scan.