1
« on: March 23, 2015, 03:26:28 pm »
Looks nice! I'd move Marle over to the left though so you have a balance - four on one side,, four on the other.

Personally I think active/reserve is a better layout, but I'll make a note on the instructions for the base hack on how to change it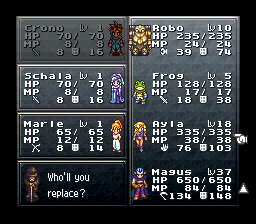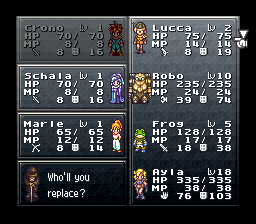 The only problem is if Robo is locked in the party, such as in the Geno Dome, Gaspar will be shaded as well. The only fix is to remove him from the screen.