1
« on: September 17, 2018, 05:43:46 am »
There is a fatal bug in this translation. If you do not find 3 gems and come to the final boss, then you can not win. And at the same time a special message should be displayed on the screen. But it is not displayed and the game freezes...
If you find the three gems, there will be no error.
Other bugs:
Bug 01: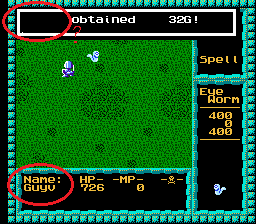 In any city you need to go to the mages Guild. We need to save the game and turn it off. Then you need to go to the title screen. Select "Continue". And if you load the game save, then the main character will lose the name. Spaces will be displayed instead.
It is not visible in dialogues. Hero's name are displayed in the menu.
But if again go to the mages Guild and save the game, the name will appear again.
Bug 02: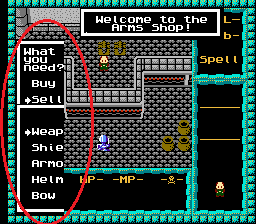 Menu at the weapon store. Bugs when closing this menu!
Bug 03: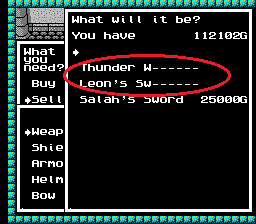 If you find a weapon that can not be sold, its name does not fit into the menu. It happens in a weapon shop. The part of the weapon's name is replaced by the "------".
Bug 04: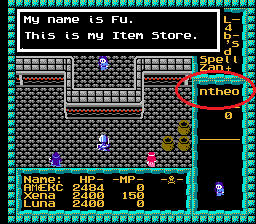 The name of an old woman in two cities is displayed incorrectly. Fu the peddler. In her name present name is part of the Pantheon.
Bug 05: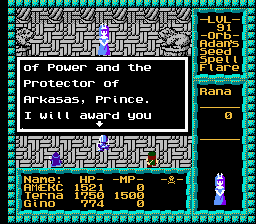 Rana at the Yurian Temple said the wrong phrase. If you approach her again after the dialogue.
Bug 06: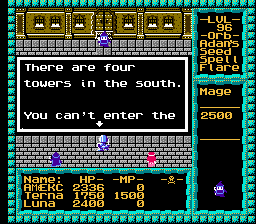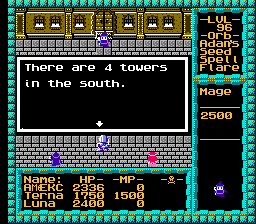 In city of Zola two mages say wrong phrase. One mage says part of the text of another mage.
P.S.
I was able to fix these bugs (01-06), but the first fatal bug can not be eliminated. Help!